Tarc Tripundra Delhi Project Overview
Tarc Tripundra sets the standard for luxurious living in the vibrant city of New Delhi. With an unwavering commitment to uncompromising quality, this project offers an unparalleled residential experience that caters to the discerning tastes of individuals seeking the finest in modern living. Situated in a prime location, Tarc Tripundra boasts a central position that provides easy access to the bustling business districts, premier shopping centers, and a plethora of entertainment options. This coveted address offers not just a home but an exclusive lifestyle that surpasses expectations.
At Tarc Tripundra, luxury is redefined through impeccable craftsmanship and meticulous attention to detail. Every aspect of this project, from the architectural design to the premium finishes, showcases a seamless blend of opulence and functionality. Residents indulge in a host of world-class amenities, including a swimming pool, fully equipped gym, rejuvenating spa, and lush landscaped gardens. The project's exclusive clubhouse offers a space for socializing and relaxation, while the 24/7 security ensures peace of mind for all residents. Tarc Tripundra presents an exceptional investment opportunity, promising not just an elevated living experience, but also the potential for substantial returns in New Delhi's thriving real estate market.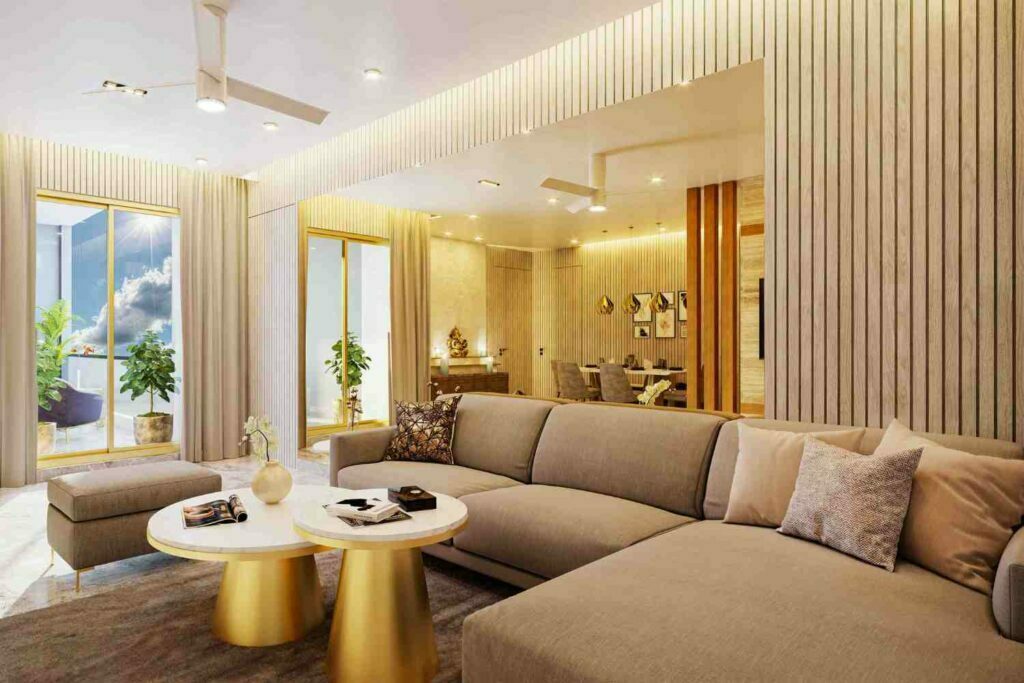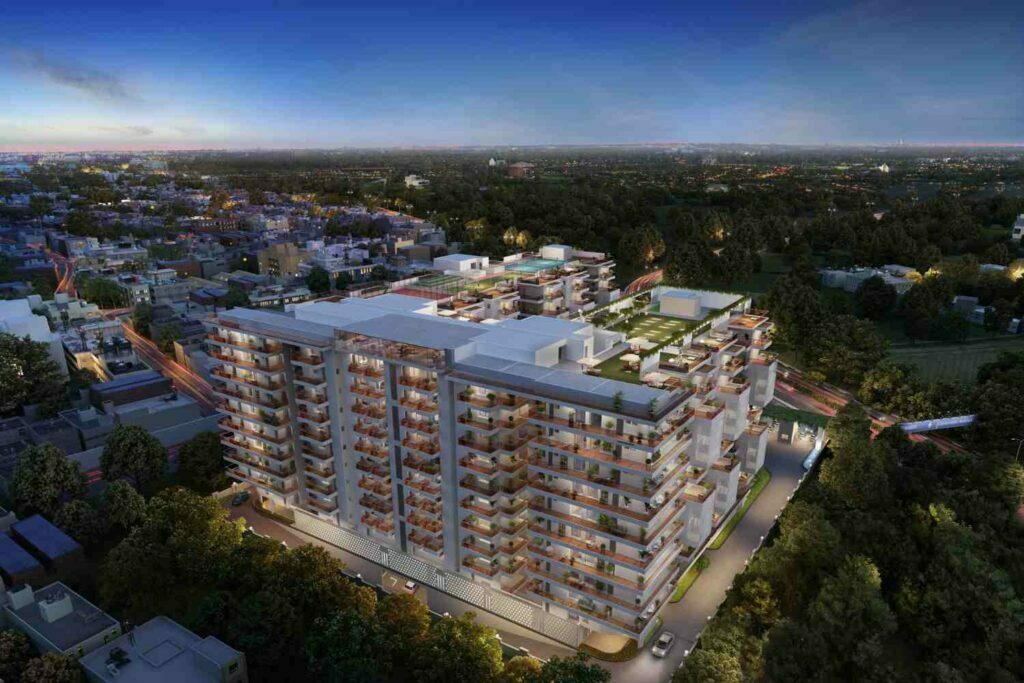 Nestled in the heart of New Delhi, Tarc Tripundra boasts an enviable location that offers residents a plethora of advantages. Situated in close proximity to major business districts and commercial centers, professionals will find their daily commute a breeze, saving valuable time and energy. Additionally, the project enjoys excellent connectivity to transportation links, including metro stations and major roadways, ensuring seamless access to all parts of the city. For those seeking convenience and accessibility, Tarc Tripundra provides the ideal location.
Beyond its advantageous position for work and travel, Tarc Tripundra also benefits from a vibrant and thriving neighborhood. Residents can explore a range of shopping centers, from high-end boutiques to popular malls, providing endless retail therapy opportunities. For families with children, renowned educational institutions are just a stone's throw away, ensuring access to top-quality schools and colleges. Moreover, the surrounding area is dotted with lush green parks, offering a serene and refreshing escape from the urban hustle. With a location that seamlessly blends convenience, entertainment, and tranquility, Tarc Tripundra presents an unmatched living experience in New Delhi.
Creating a Visionary Living Space
The master plan of Tarc Tripundra is a testament to meticulous planning and visionary design. Every aspect of this luxury residential project in New Delhi has been carefully crafted to offer residents a truly exceptional living experience. From architectural finesse to well-thought-out amenities and green spaces, the master plan sets the stage for a harmonious and vibrant community.
Architectural Brilliance:
At the core of Tarc Tripundra's master plan lies architectural brilliance that combines aesthetics, functionality, and sustainability. The project features a stunning blend of contemporary and modern design elements, showcasing clean lines, elegant facades, and a harmonious interplay of light and space. The buildings are meticulously positioned to optimize natural light and ventilation, providing a refreshing and comfortable environment for residents. With an emphasis on architectural excellence, Tarc Tripundra stands as a symbol of prestige and sophistication.
Thoughtful Space Allocation:
The master plan of Tarc Tripundra prioritizes thoughtful space allocation to meet the diverse needs of its residents. The project offers a range of luxury flats in various configurations, ensuring that individuals and families can find their perfect living space. From spacious two-bedroom apartments to lavish penthouses, each unit is designed to provide ample living area and privacy. The well-defined floor plans maximize functionality, offering residents a seamless flow between rooms and a sense of openness.
Green Spaces and Landscaping:
In line with the concept of holistic living, Tarc Tripundra's master plan incorporates abundant green spaces and beautifully landscaped gardens. Serene parks, manicured lawns, and verdant walkways are interspersed throughout the project, providing a soothing retreat amidst the bustling city. These green spaces not only enhance the aesthetic appeal but also promote a sense of well-being and harmony with nature. Residents can indulge in leisurely strolls, relax in peaceful corners, or engage in outdoor activities within the secure and picturesque surroundings.
Amenities that Exceed Expectations:
The master plan of Tarc Tripundra includes a comprehensive range of amenities that cater to every aspect of residents' lifestyles. The project features a state-of-the-art clubhouse, equipped with fitness facilities, a swimming pool, and recreational spaces. Residents can engage in wellness activities, social gatherings, or simply unwind in the luxurious settings. Additionally, Tarc Tripundra offers dedicated spaces for children's play areas, ensuring that young ones have a safe and enjoyable environment to explore and have fun. Other amenities include multi-purpose halls, landscaped terraces, and round-the-clock security, providing residents with convenience, comfort, and peace of mind.
Infrastructure and Connectivity:
The master plan of Tarc Tripundra takes into account the importance of seamless connectivity and convenient infrastructure. The project enjoys excellent connectivity to major road networks, ensuring easy accessibility to the rest of the city. Residents can easily commute to business districts, educational institutions, healthcare facilities, and entertainment hubs. The nearby metro stations further enhance accessibility, allowing residents to travel swiftly and conveniently. Moreover, the master plan encompasses ample parking spaces to cater to the needs of residents and visitors.
In conclusion, the master plan of Tarc Tripundra reflects a visionary approach to luxury living in New Delhi. With meticulous attention to architectural finesse, thoughtful space allocation, green landscapes, and an array of amenities, the project sets new standards for residential excellence. Tarc Tripundra's master plan aims to create a harmonious and vibrant community where residents can experience the epitome of luxury, comfort, and a holistic lifestyle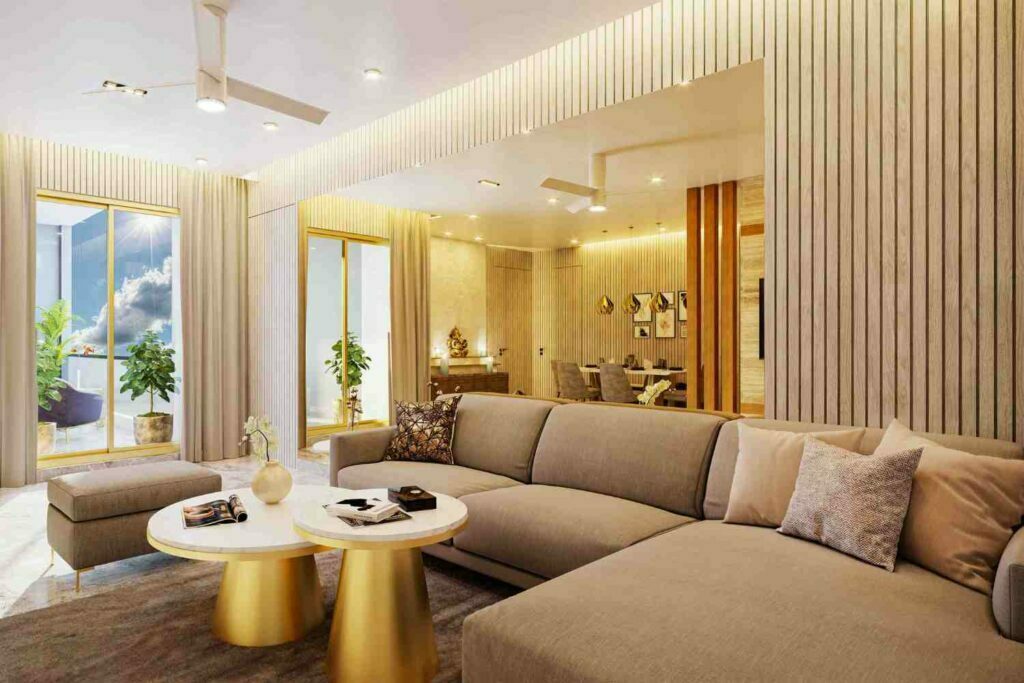 4BHK + 4T + STUDY ROOM + POWDER ROOM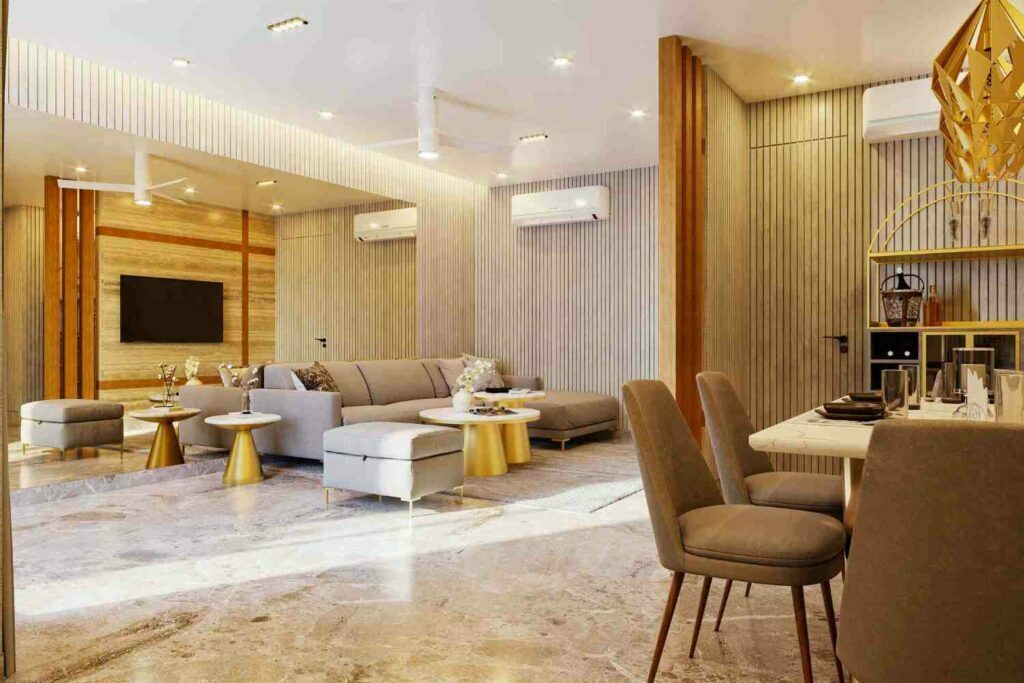 © 2023 Bricks & Mortar Consulting LLP. All Rights Reserved.